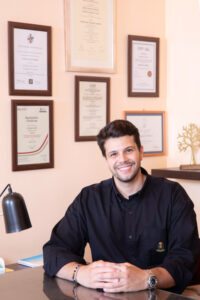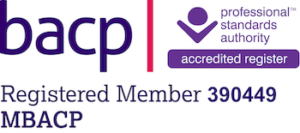 Panagiotis Makris was born in 1991 in Athens, and he graduated from the American College of Greece – Pierce College.
In 2013, he graduated from the Aristotle University of Thessaloniki after completing his B.A. in Social and Pastoral Theology; contemporaneously, he was taking psychology courses at the School of Philosophy.
In 2015, he returned to Athens and, after completing his mandatory military service, enrolled at the American College of Greece, completing the Certificate in Psychology.
In 2017, he started his Master's Degree in Person-Centred Experiential Counselling & Psychotherapy, in the University of Nottingham in the United Kingdom.
During that time, he was chosen to be an active member and a therapist in the Human Flourishing Project (H.F.P.), the university's research clinic; at the same time, he finished the first Level of Emotion Focused Therapy (E.F.T.).
In 2020, he graduated and was officially recognised as a Person-Centred Experiential Psychotherapist; he is an accredited member of the National Counselling Society (N.C.S.) and a registered member of the British Association for Counselling and Psychotherapy (B.A.C.P.). Since 2013, he has been attending numerous seminars and training programs to evolve himself personally and professionally.